Beron Consulting Services & LabWorks is a firm that provides consulting, media and lab operations that provides expertise for drug and alcohol detection analysis, alcohol physiology and pharmacology, drug and alcohol testing in the workplace, litigation support (investigations & expert witness) and administration of drug and alcohol testing programs.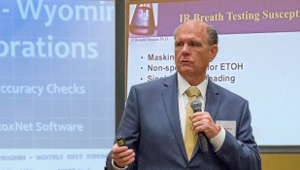 Lectures & Public Speaking
Dr. Henson frequently lectures throughout the United States on Blood, Breath Alcohol, and Urine evidence introduction and potential issues.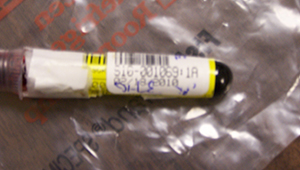 Evidence Examination at the Crime Lab
Dr. Henson will often examine evidence at the crime lab, or coordinate the re-testing of evidence.  In this photo, the blood sample evidence was found to be compromised and not admissible in the criminal court.
Police Video and Audio Examination
Dr. Henson often examines police video and audio of field investigations to render an expert opinion. In this photo, the officer is shown holding the stimulus too high above the subject's eyes. The NHTSA instructs the stimulus should be held "slightly above eye level to commence the test."
PROFESSIONAL CONSULTING & LABWORK SERVICES
CONSULTING SERVICES
Drug & Alcohol Investigations for Litigation, Expert Testimony, Policy Development/Review or Proactive Program Assessments
ALCOHOL PHYSIOLOGY & PHARMACOLOGY
Training, education, and laboratory testing available
DRUG AND ALCOHOL TESTING SERVICES
On-site testing available for saliva, urine and breath alcohol.
LITIGATION SUPPORT & EXPERT WITNESS
Dr. Henson provides independent case investigations, expert opinions, and expert testimony in all 50 States from Alaska to the East Coast.  International work has been performed and available on a case-by-case basis.
PODCASTS, VIDEOS, ARTICLES & OUR NEWSLETTER
Sign-Up to receive our Newsletter and Subscribe to our Fast Growing Members-Only Section of our website including Podcasts, Lectures, Videos, Informative Articles and More.